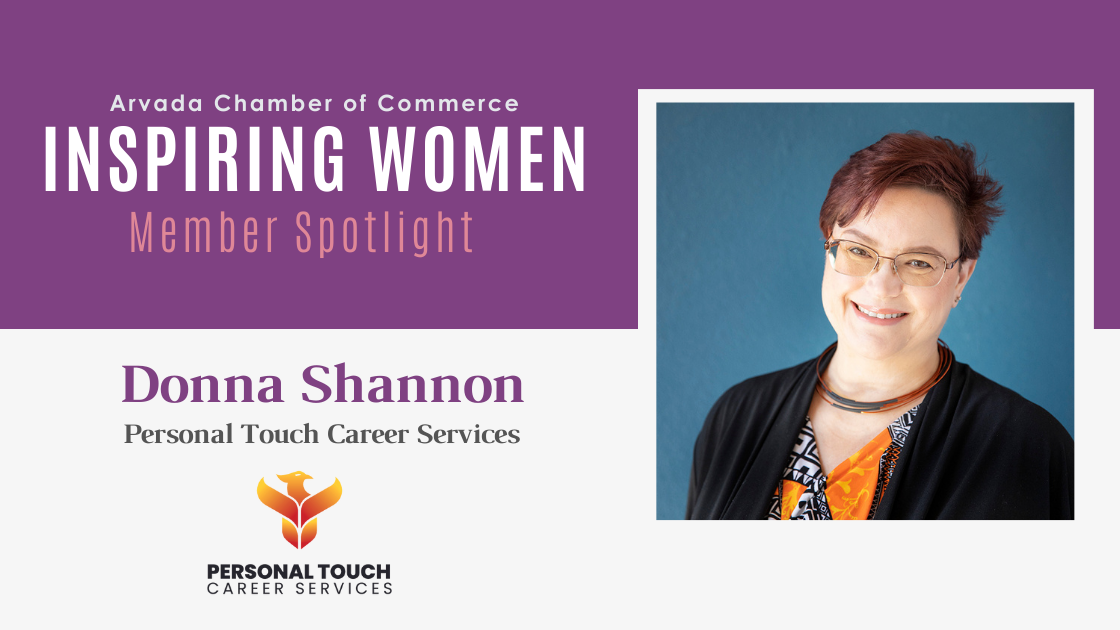 Donna Shannon, Personal Touch Career Services
Tell us more about you and/or your business:
Way back in 2004, I was working in HR and recruitment. However, I was disheartened by having to cut qualified applicants who didn't understand how the hiring process worked. So I created a comprehensive workshop to help people get past guard dogs just like me. Over the years, the classes grew into comprehensive writing services, books, online courses, and national speaking opportunities. Today, we help people get jobs they love in half the time while earning up to 20% more in salary.
What keeps you motivated?
There is a moment of pure magic when a struggling job seeker suddenly understands that their lack of success is not because of their qualifications but their tactics. Tactics that can easily be changed. To bring hope to the hopeless AND help them find better jobs at a higher salary than they imagined is an amazing experience.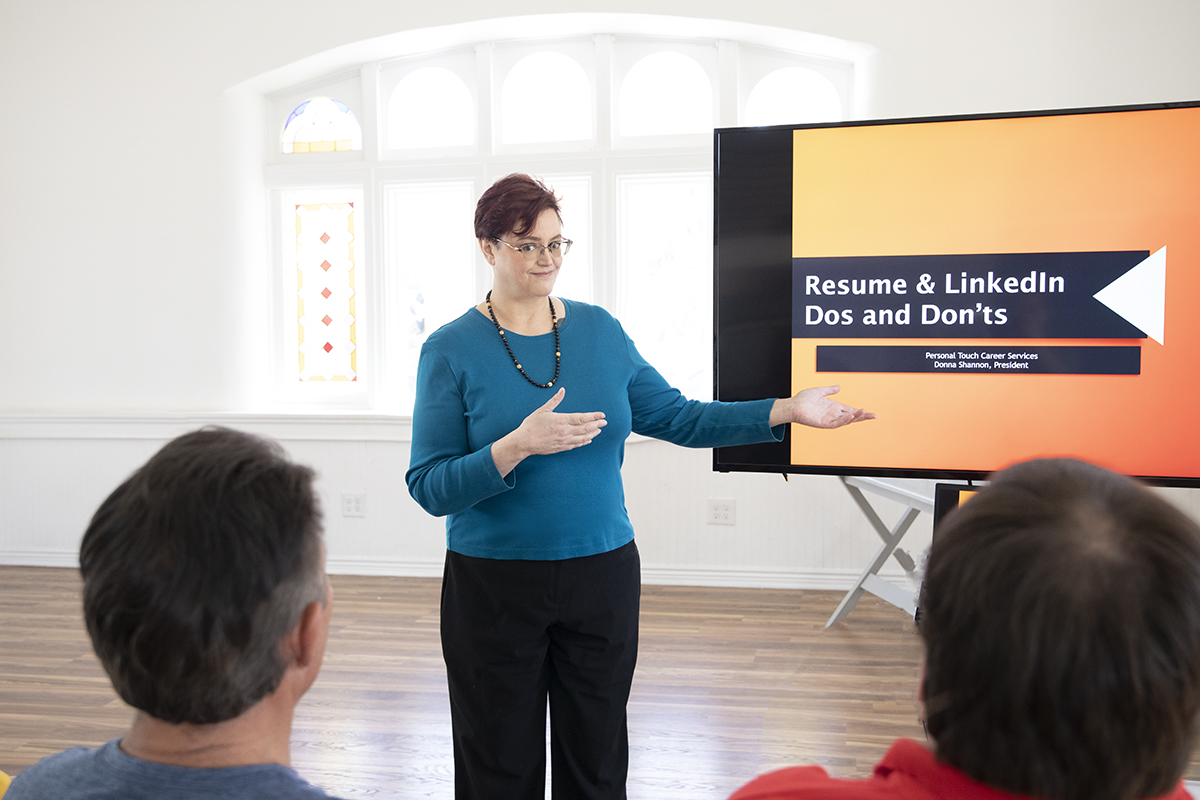 What do you enjoy most about your work?
I love being a creative force. From developing and perfecting our coaching programs to generating new presentations, I constantly research the hiring landscape to make sure we stay relevant. In addition, I enjoy mentoring our team of five staff writers and coaches. As our writers handle most of the resumes and LinkedIn profiles, I am free to work on our future programs. Plus, I'm a "business geek." I am an operational leader who explores ways to further our influence.
What is one thing you would like the Arvada Chamber community to know about you (personal or professional)?
Well, I am probably one of the only stand-up comedian/career coach combinations that you will meet! Just like I encourage my clients to explore their desired careers, I walk that path myself. I started doing stand-up in 2018 at the age of 48 – that's pretty late in this field. Yes, I'm a paid professional in this competitive industry. I even got paid in raw meat once.
Describe your ideal business partner.
We love to partner with recruiters, HR departments, and other coaches. We work well with professionals who deal with people in transition, such as divorce mediators, lawyers, or counselors who have clients that may be attacking a job search for the first time in many years. Relocation Specialists be a great resource, especially since we can help anyone new to the area find a great job.
What is a piece of career advice that has served you well?
Know. Your. Worth. One of my favorite coaching topics is salary negotiations. Did you know that the average job seeker will take a job for just 5-7% more salary? I averaged a 20-25% jump for every move I made in my career, including internal promotions. I love showing people how they can earn more – especially women, who are statistically the least likely to try to counteroffer an employment offer.
—–
Personal Touch Career Services | donna@personaltouchcareerservices.com
---
The Arvada Chamber's Inspiring Women group is an excellent platform to connect with other like-minded women in the Chamber and support one another professionally and personally. Inspiring Women is not industry-specific and we invite women from all ages and career levels to join. Learn more here!