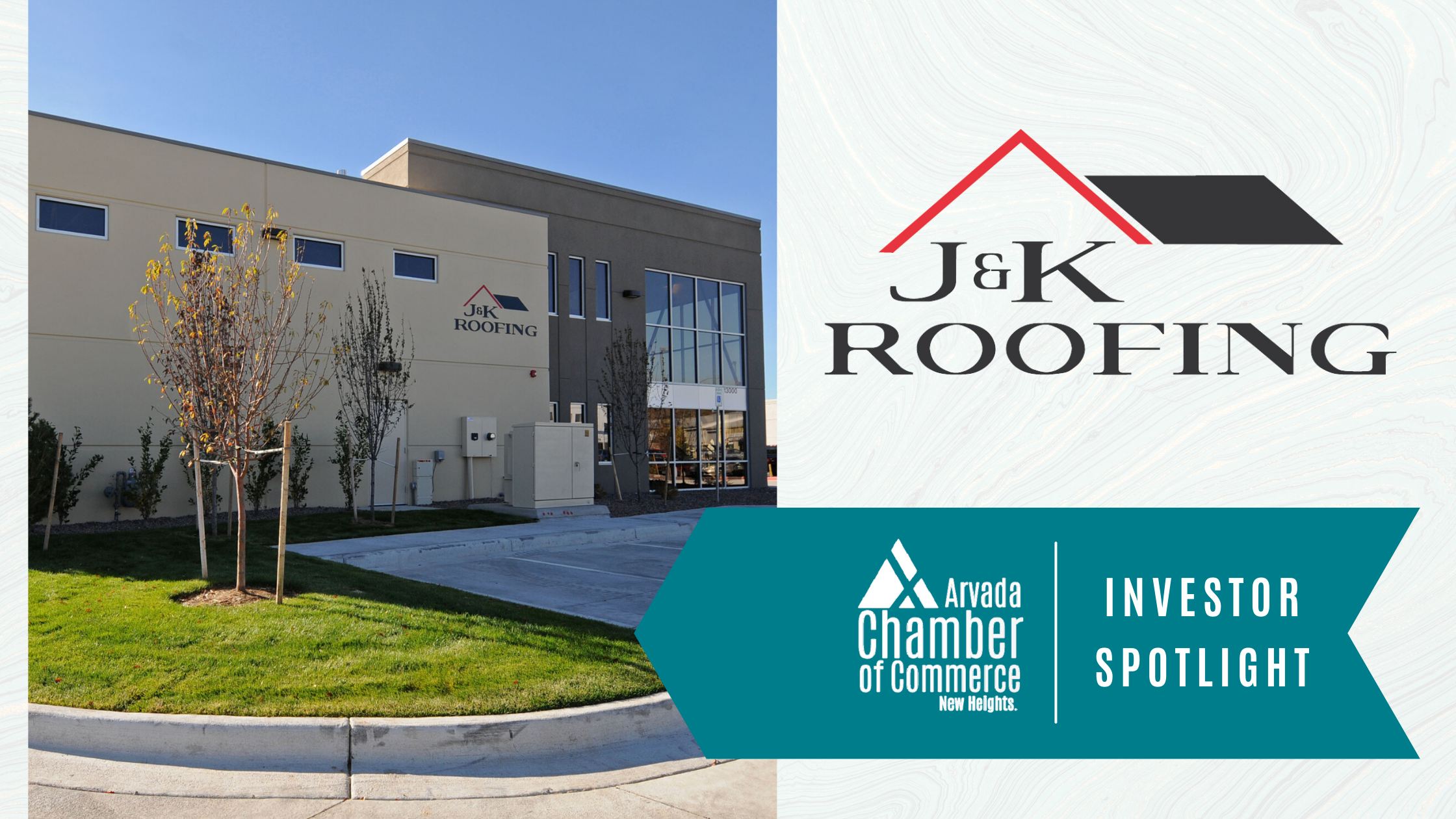 Your roof is the first line of defense in protecting your home and family. At J&K Roofing, we want to make your life a little easier by being your go-to roofer any time you or a friend needs us. Our customers choose us because of our expertise, professionalism, and transparency. If you are looking for a company that is local, prides quality over quantity, and treats customers like family, we hope you will consider J&K Roofing. Call us today to schedule your free roof inspection! (303) 425-7531 | jkroofing.com
Residential | Multi-family, Apartments or HOA Properties | Storm Damage
Roof Replacement, Repair & Maintenance, New Construction, Roof Inspections
Contactless and In-Person Projects
37+ Years of Service, 50,000+ Roof Installations, A+ BBB Rated
What do you love about doing business in Arvada?
Jim Ferguson, Managing Partner: It's nice to be part of a vibrant business community — local businesses supporting local businesses. I enjoy connecting with other business owners to learn more about what's important to them. It's a competitive marketplace, and as a local business, we work to stand out and provide a great experience.
Please share why your business or organization supports the Arvada Chamber and its vision: Healthy businesses, thriving community.
J&K Roofing started in 1984. Building relationships and participating in the communities where we live, and work are important to us. Our business is family and our customers become longtime advocates and friends.
Anything else you would like to share?
My career in the construction industry has provided me with opportunities and insights that are reflected in how I do business — hiring good people, doing an honest job and being there for my clients. It's about getting the job done with an effective, organized process, handling everything from the permit to the inspection and completing every project according to budget and timeline.
---
J&K Roofing
13000 W 43rd Drive
Golden, CO 80403
(303) 425-7531