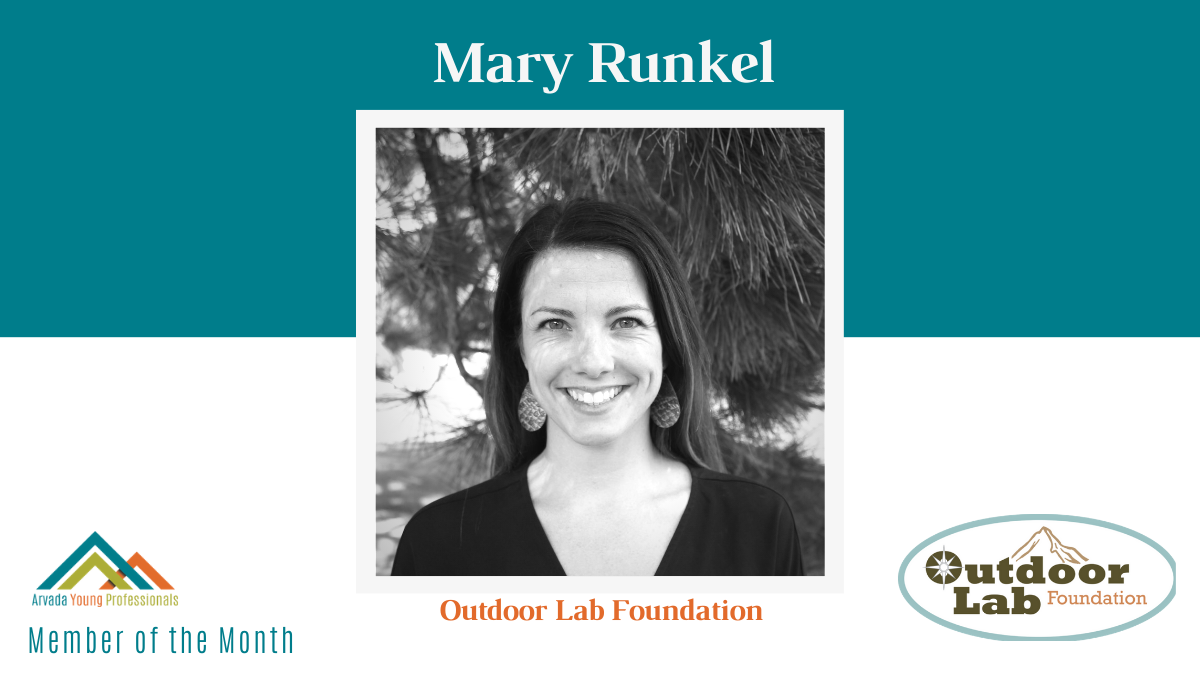 Organization name, job title and years in your industry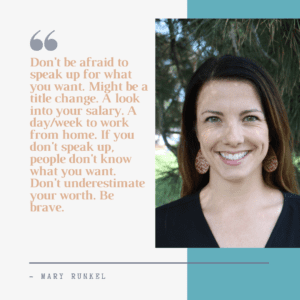 Mary Runkel, Outdoor Lab Foundation, 1.2 years
What's your favorite thing about Arvada?
I love many things. Overall, I'd have to say… "How welcoming it is." But, more specifically, I really enjoy Hunter Bay Coffee Roasters. I'm sure I'm not alone in this favorite. Once I had a magical morning there. I met with a friend when it was chilly. We went in and got some coffee, chatted for a while, then ventured Olde Town Arvada.
What makes you want to be involved in AYP or the Chamber?
I originally started in the Community Immersion Program and loved how organized and informative it was as a newer person to the community. The next logical step was AYP. The more familiar I get with the people and events, the more excited I am to belong.
What do you enjoy most about your work?
I like getting out and about in the community and meeting people from different walks of life. I also enjoy our overall mission: getting to give kids equitable access to the mountains.
What is a piece of career advice that has served you well?
Don't be afraid to speak up for what you want. Might be a title change. A look into your salary. A day/week to work from home. If you don't speak up, people don't know what you want. Don't underestimate your worth. Be brave.
Stay in touch!
mary.runkel@outdoorlabfoundation.org | Website