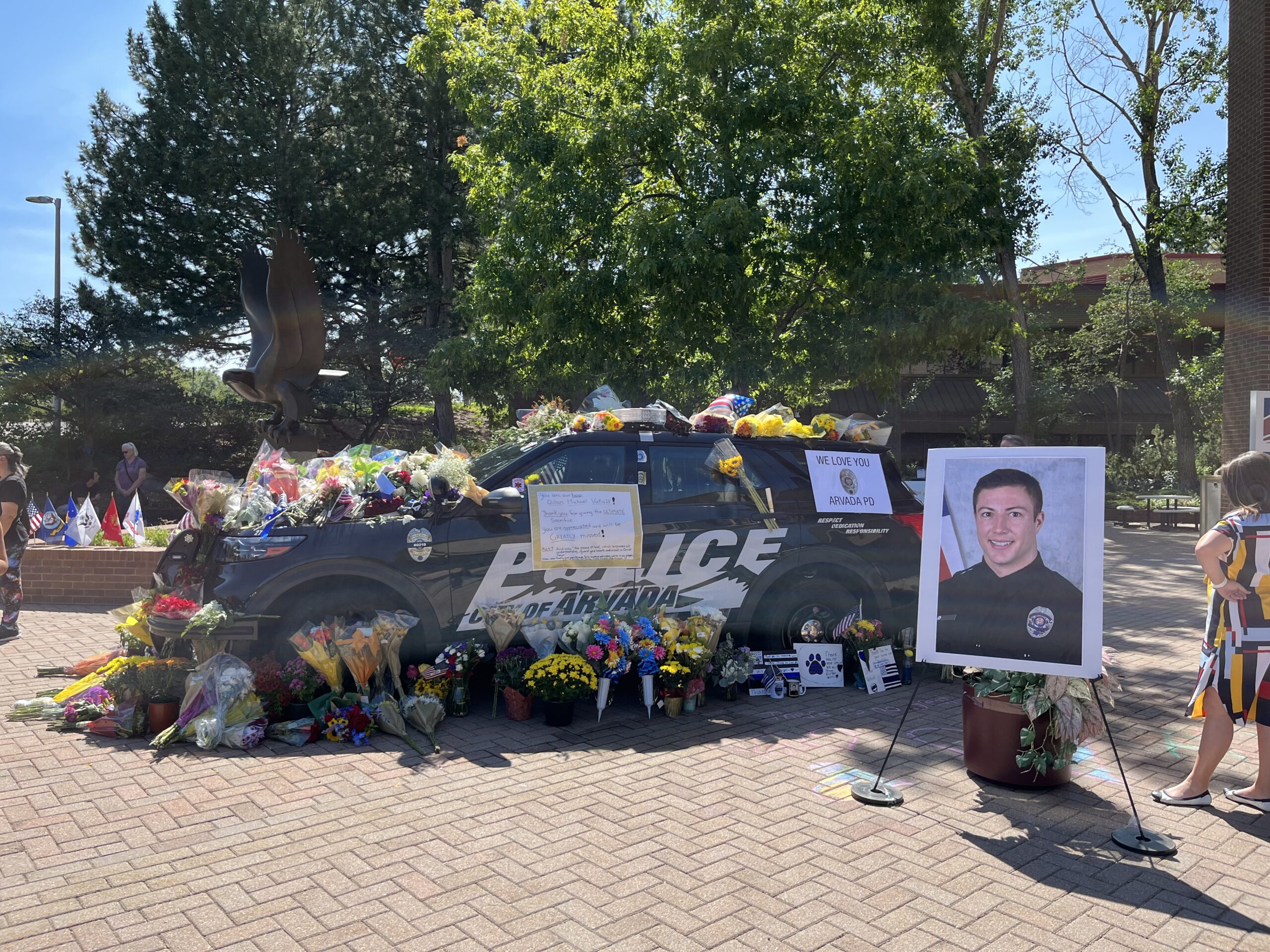 Members of the Arvada Chamber of Commerce join the Arvada community in grieving the loss of Arvada Police Officer Dillon Michael Vakoff, who died in a shooting early in the morning of September 11. The 27-year-old was a three-year veteran of the Arvada Police Department. 
"Dillon is an example of everything good you would want in a police officer," Arvada Police wrote on Facebook. "He was training toward being a SWAT Officer, and without a doubt would have continued to have a positive impact on his community."
Before coming to Arvada Police, Dillon was a Staff Sgt. in the United States Air Force where he served for six years. Dillion was an Arvada resident who graduated from Ralston Valley High School in 2012. This is a tragic loss to our community and to our police department, but most significantly to his family and loved ones. His service and sacrifice will never be forgotten.
Officer Vakoff will be laid to rest this Friday morning at a public service at the Flatirons Community Church in Lafayette, according to the Colorado Fallen Heroes Foundation.
How you can support Officer Vakoff's family
Tax-deductible donations can be made at the following page: www.flipcause.com/secure/cause_pdetails/MTU5Njg1. This will be the only official donation site for Officer Vakoff. Businesses interested in donating or sponsoring meals for the Colorado Fallen Hero Foundation may reach out to volunteer Susi Keating, at (303) 332-9686 or susi.keating@evergreenlodging.com.
Postponement of Friday's County Election Forum
Out of respect for Officer Vakoff's friends and family and the men and women who serve on the Arvada Police Department, the Arvada Chamber of Commerce is postponing Friday morning's County Election Forum. The October 21 Community Impact Forum, "Ballots & Breakfast," will be expanded to include a robust discussion with candidates running in the Jefferson County election. Previously purchased tickets may be refunded or transferred to the October forum. Learn more about the October Community Impact Forum here.