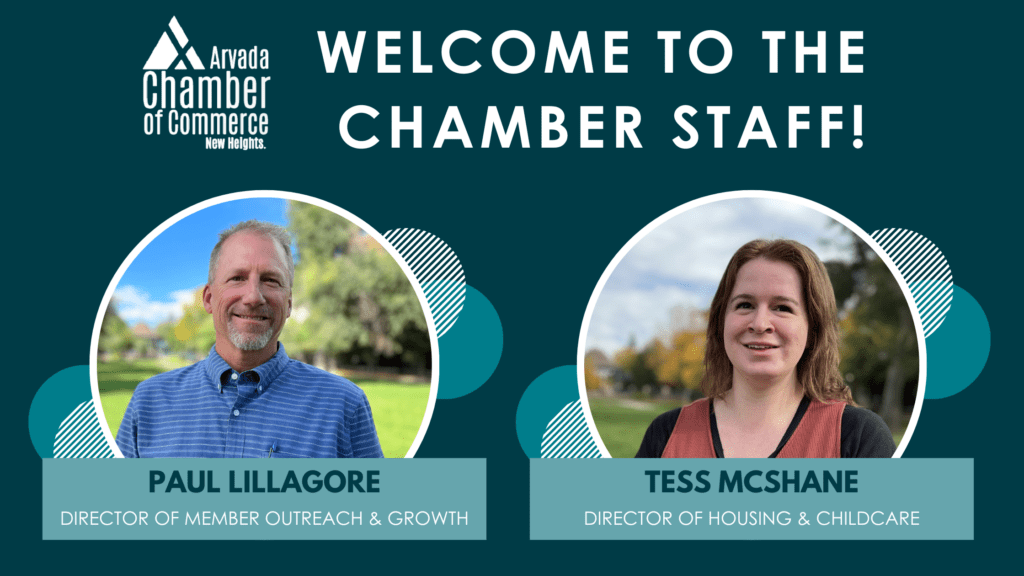 Paul Lillagore, Director of Member Outreach & Growth, joins the Arvada Chamber team in a new role designed to engage current and potential members, build Chamber partnerships, and support member communications.
Paul is a dedicated Arvada resident whose deep-rooted commitment to his community has made a significant impact over the years. With a passion for public service, he proudly served the City of Arvada in various capacities, contributing to the betterment of the city and its residents. In addition to his civic contributions, Paul was a business owner, exemplifying the entrepreneurial spirit that thrives in Arvada.
Furthermore, Paul has been an active member of the Arvada Chamber, demonstrating his unwavering support for the businesses that form the backbone of Arvada's vibrant economic landscape. Through his participation in the Chamber, Paul collaborates with fellow business leaders to foster a thriving business environment, contributing to the prosperity and vitality of his beloved Arvada. His multifaceted involvement in the community reflects a genuine commitment to its well-being, making Paul a true Arvada advocate and community champion.
---
Tess McShane joins the Chamber team as Director of Housing & Childcare. In this role, she will help develop and strengthen partnerships with housing and childcare sectors, oversee related projects, and engage with employers to foster collaboration as part of the B.O.L.D. 2026 initiative.
"I have over a decade of experience working in the non-profit sector to serve various communities in Oregon and Colorado. I have transferred from working with individuals to taking a more community and systems-level approach to identifying innovative solutions to complex needs. This has included individual direct service and leading a statewide professional network for practitioners to support families all across Colorado. I am a strong Starter and love working on new projects and initiatives to develop processes, build partnerships, engage stakeholders, and support success. I am excited to take my professional experience supporting community and systems-level change and developing key partnerships to the Arvada Chamber of Commerce in the Director of Housing & Childcare role."