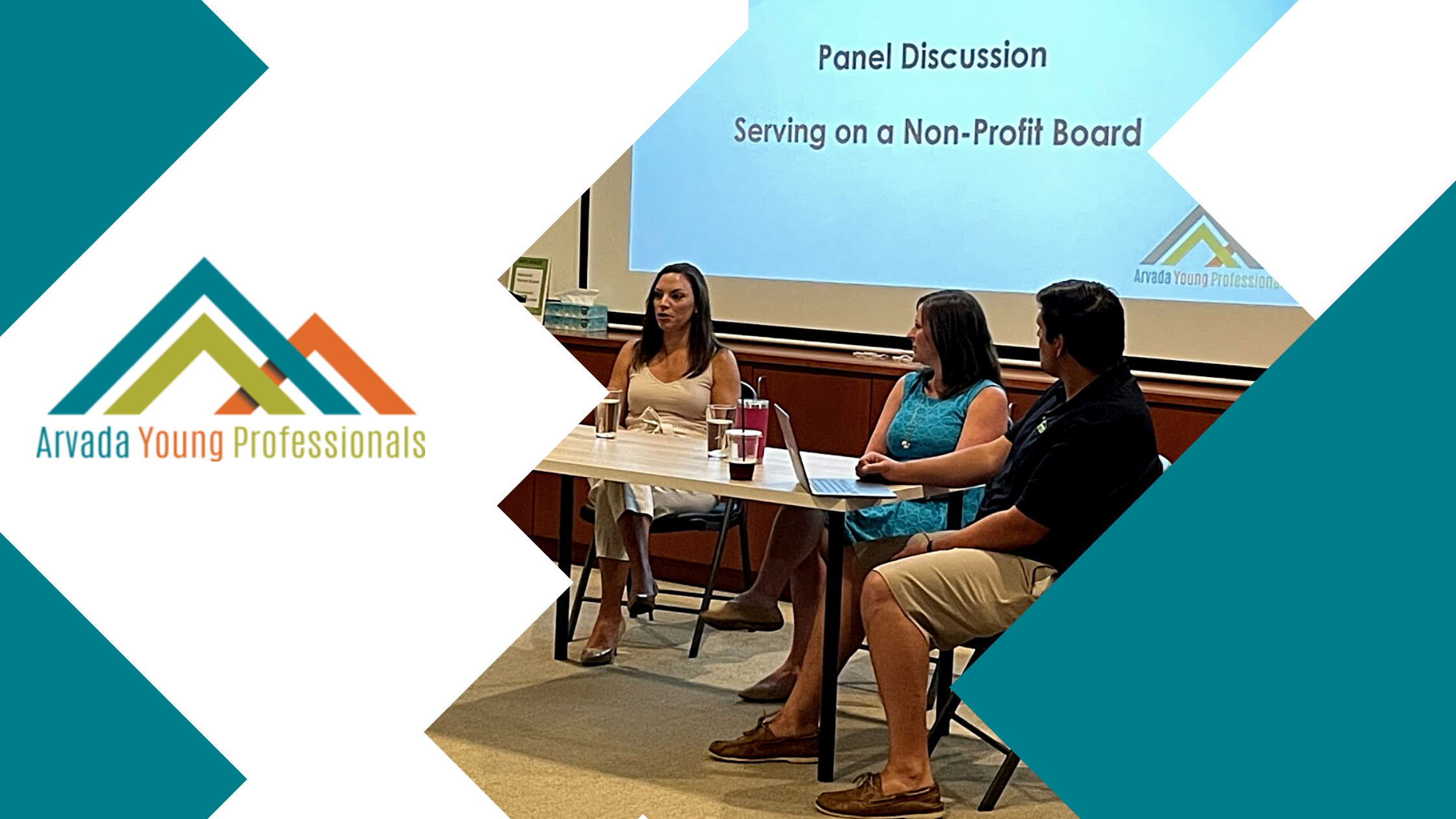 The mission of Arvada Young Professionals is to positively shape the future of Arvada through professional development, community involvement, and building authentic relationships. 2021 is all about community leadership experiences.
At our AYP meeting on June 16th, Vanessa Kendrick (New Era Group) and Amber Becker (Denver Federal Center) discussed what it means to serve on a board and some behind-the-scenes detail that one may not know. Colin Ferro with Epic Experience and a member of the AYP Action Team facilitated the conversation.
Takeaways from the discussion:
Finding the right board to join is key, but passion goes a long way. Vanessa said, "If my community is thriving, my career is thriving."
A successful board depends on the organization. Members have a blend of passion for giving back and personal experience with the mission and cause, otherwise there is a lack of authenticity. 
Imposter syndrome happens: In time, you'll feel like you belong. Find a "Board Buddy" to connect – someone who is experienced to help you navigate board basics.
There are fundraising boards and governing boards. Find a board that works for you.
Get involved!
Colin recommends the book Boards on Fire! Inspiring Leaders to Raise Money Joyfully. He says it's a short read with simple and practical ways to contribute to a board of directors
Explore non-profits in Arvada to get involved with: Arvada Non-Profit Directory
---
This article was written in collaboration with the Arvada Young Professionals Action Team members. To learn more about the AYP Action Team and their role within the chamber, please contact AYP Action Team Lead, Hassan Kazi at hassan@homebot.ai or AYP Staff Liaison Molly Kust at molly@arvadchamber.org. 
To explore the many benefits of joining Arvada Young Professionals, visit arvadachamber.org/AYP. Download a membership brochure here.