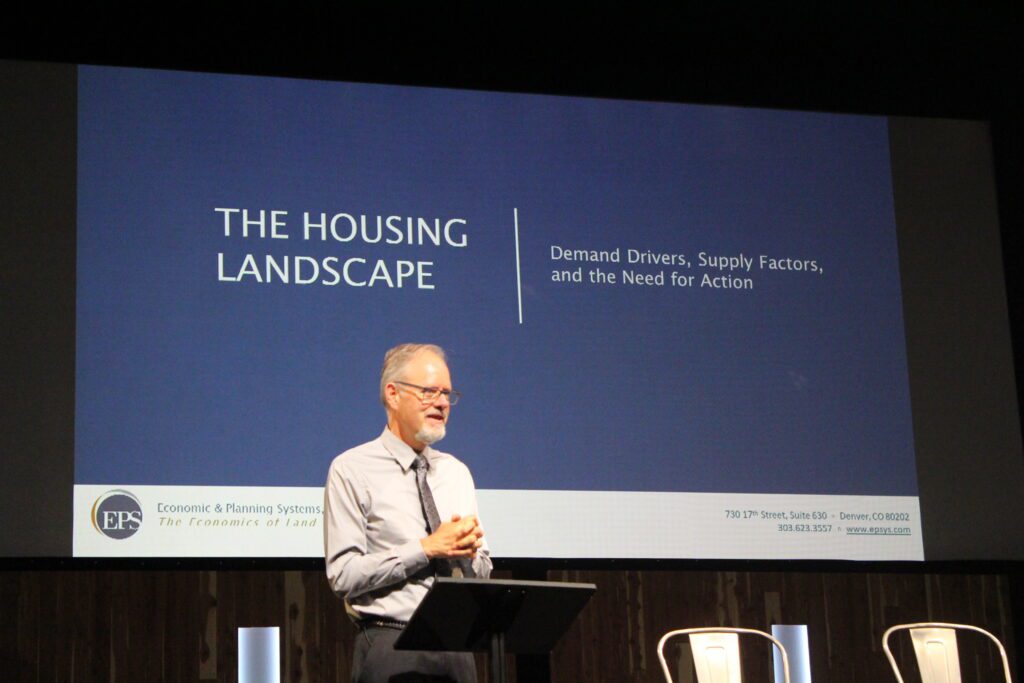 The Arvada Chamber hosted the State of Housing on August 18 as part of its Community Impact Forum series. Andrew Knudtsen, Managing Principal at Economic & Planning Systems (EPS), provided a keynote on the challenges facing the development of more essential income-aligned housing in metro-Denver with a special emphasis on Jefferson County.
Knudtsen moderated a panel with Kelly Dunkin, CEO of Colorado Gives Foundation; Samantha Bradley, Affordable Housing Development Specialist with the City of Arvada; Ben Taylor, Vice President & Project Partner, Lincoln Avenue Capital; Daisy Perez, Mortgage Executive, On Tap Credit Union; and Bleecker Seaman, President, Fading West Capital Partners.
Five key takeaways from Knudtsen's presentation:
The mismatch between income-aligned housing supply and job growth continues to exacerbate.
Job growth is projected to create 2,964 jobs annually in Jefferson County in the next decade. Yet, household formation resulting from economic expansion will create a housing need for 1,991 annually in Jefferson County.
Wage growth is not pacing with rising home ownership costs.
The annual average increase, between 2010 and 2023, in the base price of owned housing (6.4 percent) is double the rate of wage growth (3.2 percent).
Commutes have become unreasonable.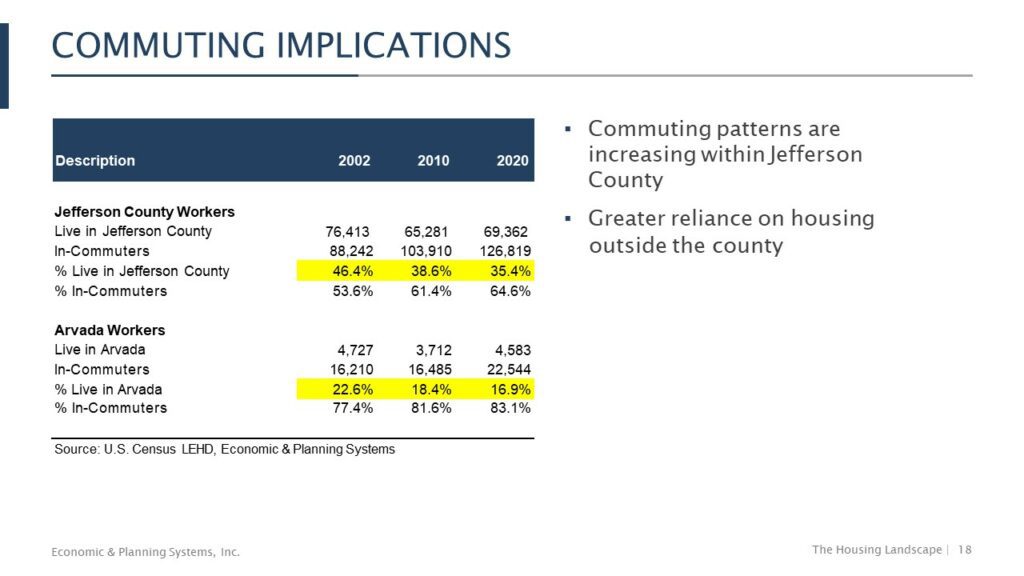 Commuting to jobs in Jefferson County is not a sustainable solution for workers, Knudtsen explains. In 2020, 64.6 percent of workers commute into Jefferson County. Today in Arvada more than 80 percent of workers commute in, according to US Census Bureau data.
More construction permits go to rental properties versus owned homes.
Apartment projects have received 47.9 percent of all housing permits issued in metro-Denver between 2015 and 2023. Since 2010, metro-Denver has generated an average of 8,712 apartment units annually; Jefferson County accounts for 11.4 percent of the activity.
Rents are rising and new housing supply exceeds 60-120 percent AMI buying power.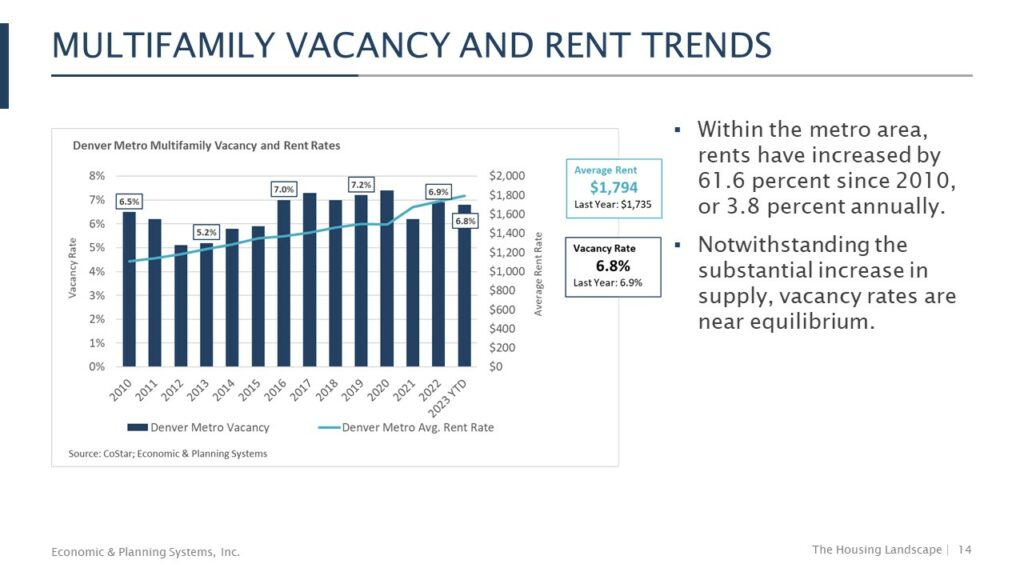 Average rents are now 3.7 percent higher than last year in Jefferson County, while the majority of new housing construction in Jefferson County exceeds what the 60-120 percent AMI workforce can afford.
"The free market has diminished its ability to generate solutions," concluded Andrew Knudtsen. "Future success depends on joint public and private efforts, and the use of land-use policy and public resources to expand the affordable housing supply."
[VIDEO RECORDING] Explore the efforts panelists are making to grow the region's income-aligned housing supply and enable workers to secure this housing by watching a video of Friday's State of Housing forum here.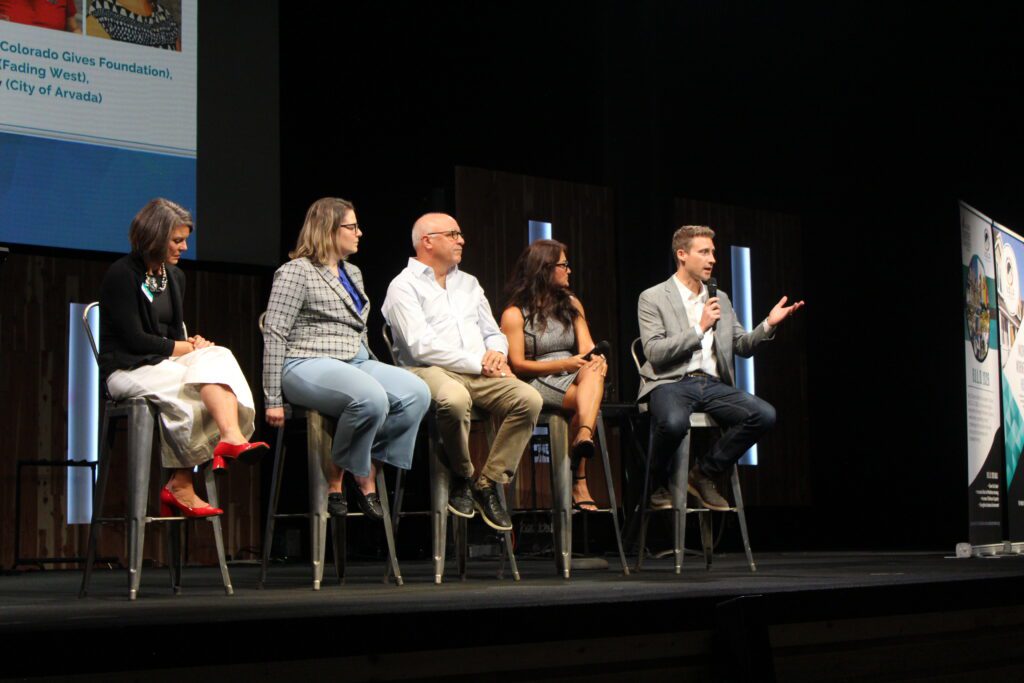 ---
Resources:
Upcoming Community Impact Forums: