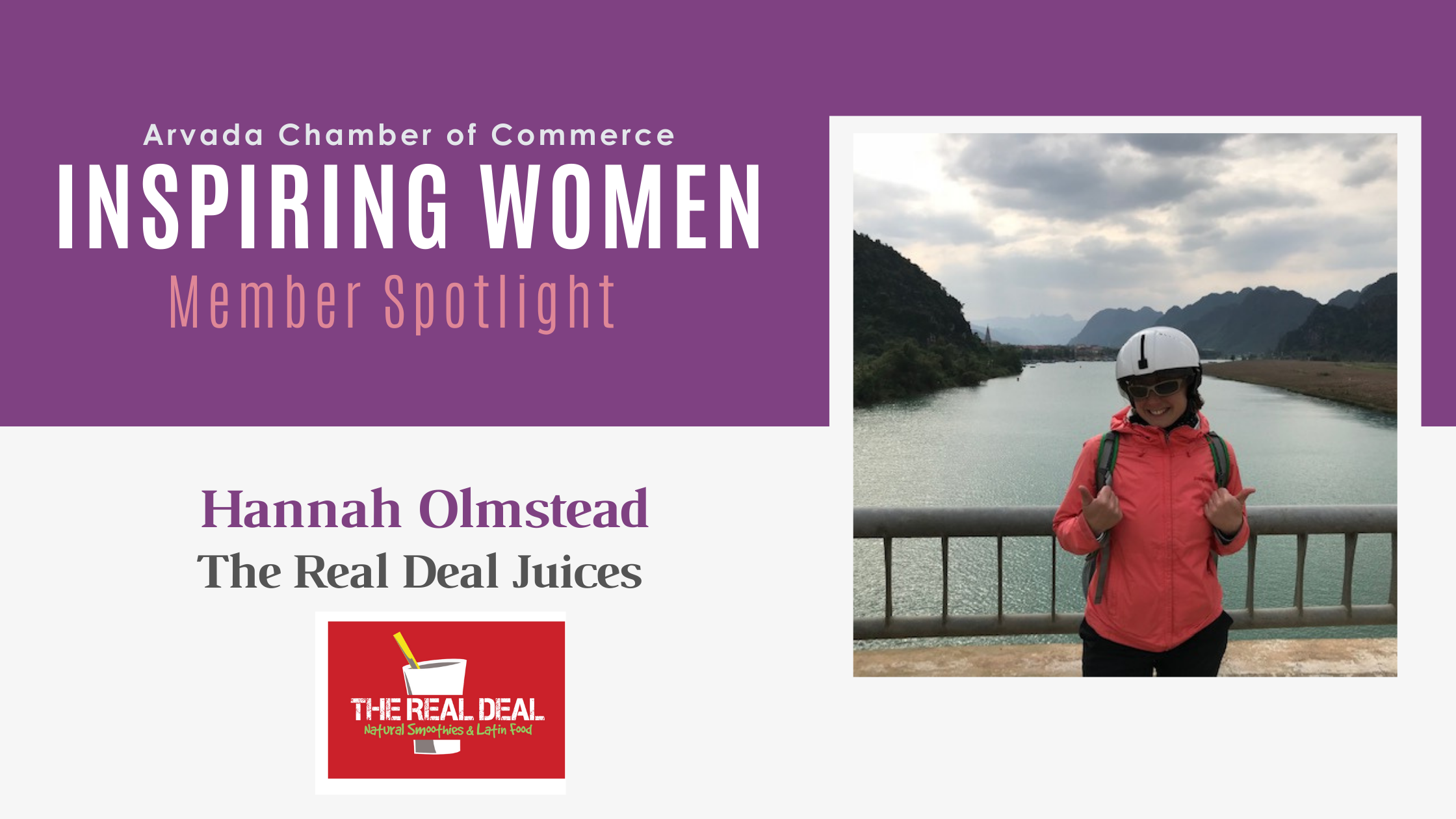 Hannah Olmstead, Owner of The Real Deal Juices
Tell us more about you and/or your business.
My husband and I started The Real Deal 7 years ago. We have another business where we distribute 100% natural fruit purees and thought it would be great to start a retail business where we could use our wonderful products and that is how The Real Deal was born. We have unique flavors like passion fruit, guava and guanabana which people seem to really like. It takes them back to when they were on vacation in Mexico or Costa Rica! We also offer a variety of Latin food from all over Latin America- pupusas from El Salvador, arepas from Colombia, empanadas from Peru and chile rellenos from Mexico.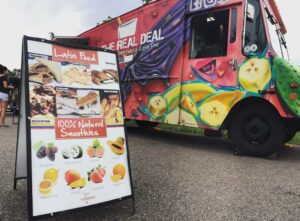 What do you enjoy most about your work?
I enjoy the flexibility that we have in our every day life. If we want to work a lot I can schedule more events, or if we have plans with family or friends we can work around that. Not having a typical 9-5 is fantastic.
What is one thing you would like the Arvada Chamber community to know about you?
I'm an avid traveler and have traveled to over 35 countries. I love Latin culture and am fluent in Spanish.
What are you excited about this year?
Things opening up! Last year was tough with covid but we managed to get through. I'm glad things are starting to get "back to normal" and that we can see friends and family again.
What is a piece of career advice that has served you well?
Don't sweat the small stuff.
Are there any current trends or changes in your industry that would help small businesses or consumers?
Meeting all these strong, ambitious women who can help and support you in your business. I have met so many wonderful ladies who understand what I am going through as a business owner.
—–
The Real Deal Juices Website
therealdealjuices@gmail.com | Phone call: (303) 656-1477
---
The Arvada Chamber's Inspiring Women group is an excellent platform to connect with other like-minded women in the Chamber and support one another professionally and personally. Inspiring Women is not industry-specific and we invite women from all ages and career levels to join. Learn more here!