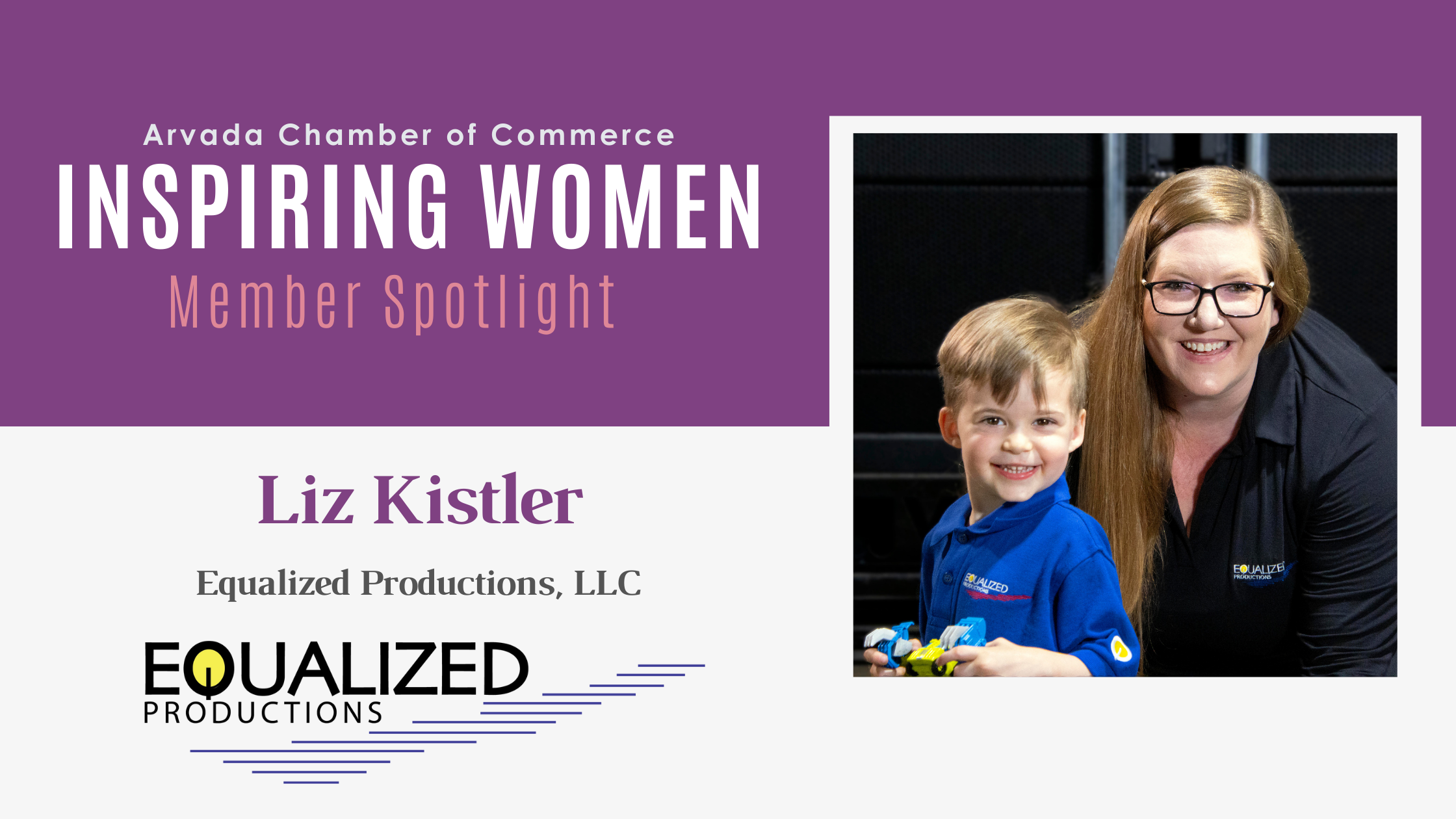 Liz Kistler, CEO at Equalized Productions, LLC

Tell us more about you and/or your business.
I came into this industry as an outsider having left an established career in HR and Payroll compliance – a very different world from the entertainment industry. Early on it became apparent to me that my new industry heavily focused on technical value, but missed the mark on hospitality and client service. Collaborating with our clients to ensure that we provide final results that exceed their expectations is important, but equally as important to the end result is how we get there. Building a relationship where our clients know they have the support and expertise of a team that cares has been a guiding principle for us. We strive to disrupt how commercial AV and live events have been done in the past so that our clients can have the highest quality solutions with unrivaled hospitality and client service.
What keeps you motivated?
My husband and my son. I decided to leave my career when I had my son and he is my daily reminder why we do what we do, and why my husband and I work so hard.
What do you enjoy most about your work?
The satisfaction of producing an event that is well attended, well-executed, and appreciated. There is nothing quite like walking through a concert and seeing the joy on people's faces and knowing that you had a small part in creating happy memories.
What is one thing you would like the Arvada Chamber community to know about you?
We recently moved our facility from Englewood to Arvada and have a wonderful warehouse space that can double as a rehearsal space. We even shot a music video in our warehouse recently! We love our local talent partners and look forward to supporting them with band rehearsals and system tech and tune needs!
What are you excited about this year?
Our growing event production division. We have seen huge year-over-year growth with event production and are investing heavily to ensure we are prepared for another record year in 2022.
What is a piece of career advice that has served you well?
Recently I was reminded of the saying "dress for the job you want". While I am nowhere close to giving up my office leggings in favor of slacks again, it did resonate with me that having a positive mindset and acting like you deserve (and have earned) success is so important not only to my business, but to my mental health.
Are there any current trends or changes in your industry that would help small businesses or consumers?
Everything is on backorder! Everything. If you have an AV project coming up be prepared to add 5-20% to the price and wait 4-8 months for delivery.
—–
Equalized Productions, LLC website
lkistler@equalizedproductions.com | Phone call (720) 639-6571

---
The Arvada Chamber's Inspiring Women group is an excellent platform to connect with other like-minded women in the Chamber and support one another professionally and personally. Inspiring Women is not industry-specific and we invite women from all ages and career levels to join. Learn more here!