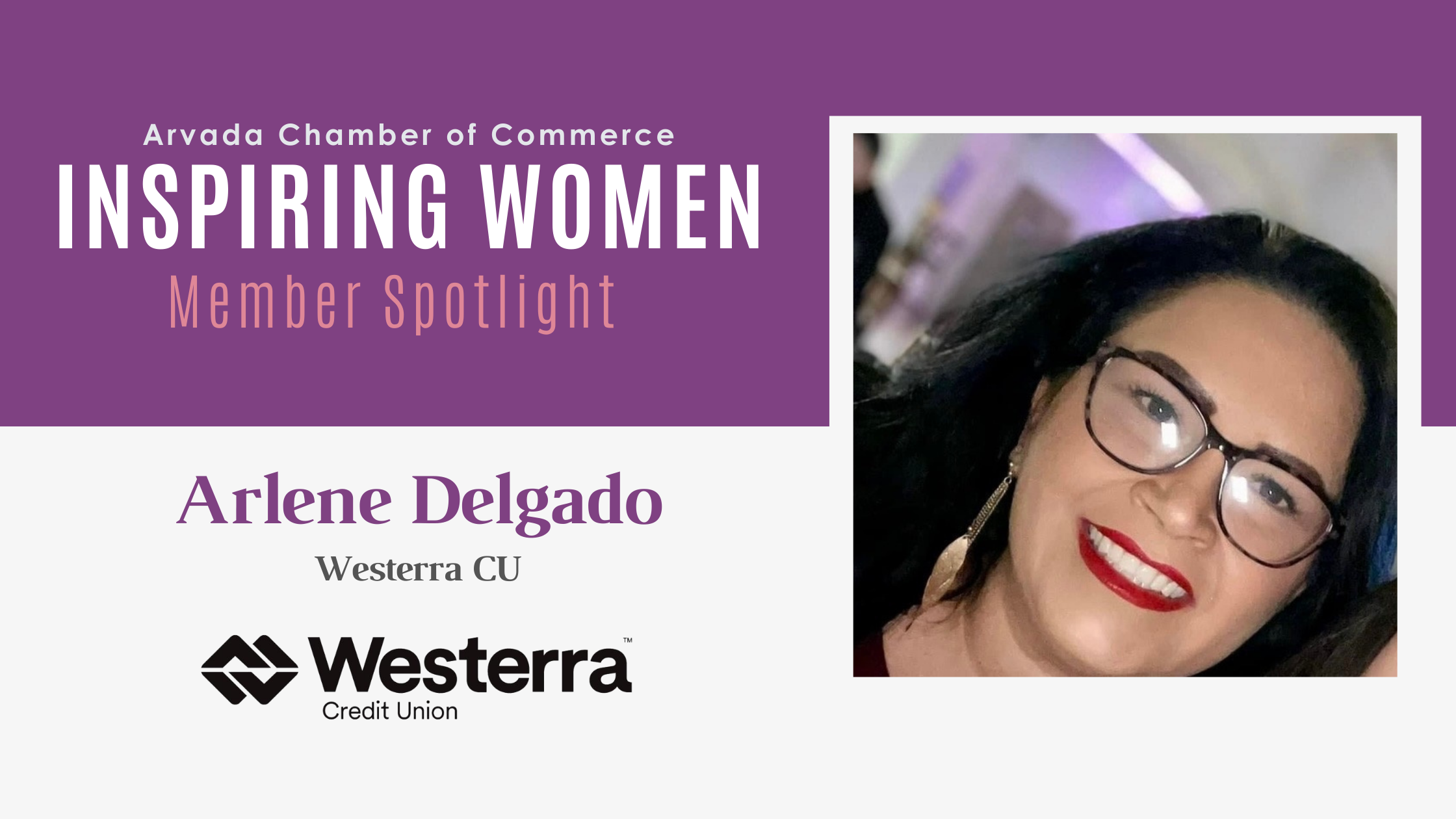 Arlene Delgado, Branch Manager at Westerra CU
Tell us more about you and/or your business:
I started my career in the credit union world when I was 18 and I have loved every moment of it! I love the philosophy of people helping people and I am passionate about making a difference in the community.
What inspires you about your work?
I love to develop and empower employees. I want them to know they have the same opportunities as everyone else if they work hard and love what they do.
What do you enjoy most about your work?
I love being a manager and finding qualities in employees to give them confidence. It is important for me to teach them to be proud and embrace who they are.
What is one thing you would like the Arvada Chamber community to know about you?
I am a proud Mexican-American mother and wife who has helped changed many lives.
What are you excited about this year?
I am excited about winning a scholarship to attend Cuna Western Management School this summer!
Describe your ideal business power partner, someone you can rely on to help you both be successful.:
My ideal business power partner would have to be someone who is familiar with the struggles of being a minority woman and has strong values, morals and aspirations.
What is a piece of career advice that has served you well?:
Always be true to who you are.
About Westerra Credit Union: Westerra Credit Union is a financial cooperative locally-owned by the people who have accounts at the credit union. Eight Denver teachers started the credit union in the midst of the Great Depression. They pooled their funds and made loans to each other to strengthen families and the community during that crisis. Today they carry that mission forward to help families and communities through the financial hardship of the COVID-19 crisis. Denver-based Westerra Credit Union holds over $1.9 billion in assets and serves 125,000 members throughout the Denver metro area.
—–
Westerra CU| adelgado@westerracu.com

---
The Arvada Chamber's Inspiring Women group is an excellent platform to connect with other like-minded women in the Chamber and support one another professionally and personally. Inspiring Women is not industry-specific and we invite women from all ages and career levels to join. Learn more here!