Through the B.O.L.D. 2023 initiative, Advocacy KAPS Council, the Jefferson County Business Lobby (JCBL), and consistent outreach to elected officials at all levels of government, the Arvada Chamber strives to stay informed on the latest policy developments while advocating for a strong local economy. Below are 12 accomplishments from the Arvada Chamber thus far in 2023 around pro-business advocacy and elected official engagement.
1. Increased business leadership through the Advocacy KAPS Council.
This year, the Arvada Chamber is represented by 19 business and community leaders on its Advocacy KAPS Council. KAPS stands for Kick-Ass Problem Solvers this council works diligently towards its vision: Arvada businesses are the voice that influences pro-industry legislation and opportunity in Arvada, Jefferson County, Adams County, and Colorado.
Each year, this council agrees to policy pillars that set a general tone and clarity for legislative and policy discussions that impact all our businesses. Our guidelines (detailed here) are principles that are intended to support a non-partisan pro-business approach to advocacy and lead to a focused and robust conversation. This past legislative session's policy pillars were: Business Regulation, Workforce and Education, Income-Aligned Housing, and Child Care.
This council meets monthly (twice monthly during session) to review proposed legislation, vote on proposed Chamber bill positions, assist with elected official engagement, support the education of other business leaders on legislative changes, review proposed ballot questions, help develop our monthly Community Impact Forums, and more.
---
2. Collaborative lobbying through the Jefferson County Business Lobby.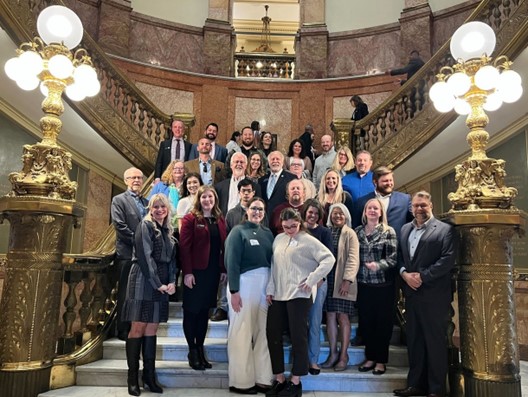 The Jefferson County Business Lobby (JCBL) advocates as the unified voice of Jefferson County businesses for public policies that strengthen our business climate. The JCBL is a partnership comprised of the Arvada, Evergreen, Golden, and Westminster Chambers of Commerce, the Jefferson County Economic Development Corporation and Wheat Ridge Business Association.
Each month, the JCBL and Arvada Chamber host a call with regional business leaders to review recent proposed legislation and recommended actions. Our Advocacy KAPS Council will then take those recommendations to form proposed bill positions and/or provide further feedback to elected officials. Each month during session, JCBL and the Arvada Chamber publish an update on the Chamber's blog with detailed bill analysis. An example of a JCBL update can be found here.
Our partnership with JCBL also includes an annual Day at the Capitol event for our business and community leaders to meet in Denver to meet with our Colorado elected officials.
---
3. Launch of a Champions program to increase businesses who are willing to testify.
This year, the Arvada Chamber introduced the Business Champions Program in an effort to foster community stakeholders on critical initiatives like B.O.L.D. 2026. The Program is divided into six champion areas: talent, housing, childcare, advocacy, entrepreneurship, and inclusion. The Chamber's critical work in these arenas requires a team of business, non-profit, and community leaders to play an active role in solving the biggest challenges that impede economic opportunity for businesses and families.
This Champions program provided our Advocacy KAPS Council a list of business leaders interested in engaging legislative decisions that potentially impact their work. In February, the Arvada Chamber called for business input on House Bill 23-1118, titled "Fair Work Week Employment Standards." As introduced, this bill was alarming to the business community by proposing to put in place state laws around when, how and for how long an employee could be scheduled for work among other requirements. With advocacy from Jefferson County Business Lobby (JCBL) members, and our lobby team at the capitol, the sponsors substantially modified the original bill by removing several troublesome provisions before the scheduled hearing with the House Committee on Business Affairs and Labor.
At the February 16th committee hearing business leaders from across the state, and Jefferson County, gave 7 hours of witness testimony about the potential impacts of the bill on both their businesses and employees. Arvada Representative and lawyer by profession, Rep. Lindsey Daugherty (HD 24) posed good legal questions to her colleagues on the committee about potential litigation traps hidden in the bill. The storytelling from the community proved powerful, and at the House Committee on Business Affairs and Labor meeting on March 2nd, House Bill 1118 died on a 2-8 vote.
---
4. Hosted Advocacy After Hours for our business leaders to engage with elected officials.

Introduced in 2022, the Arvada Chamber hosted three Advocacy After Hours events this year as an opportunity for business leaders to interact face-to-face with our local and state elected officials. During the election season, we invite all local candidates to attend for a special Meet and Greet edition of the event. "I've learned more about my community representatives in one hour than I have in the 5 years of living here," said one attendee.
---
5. Hosted a City Council Candidates Bootcamp.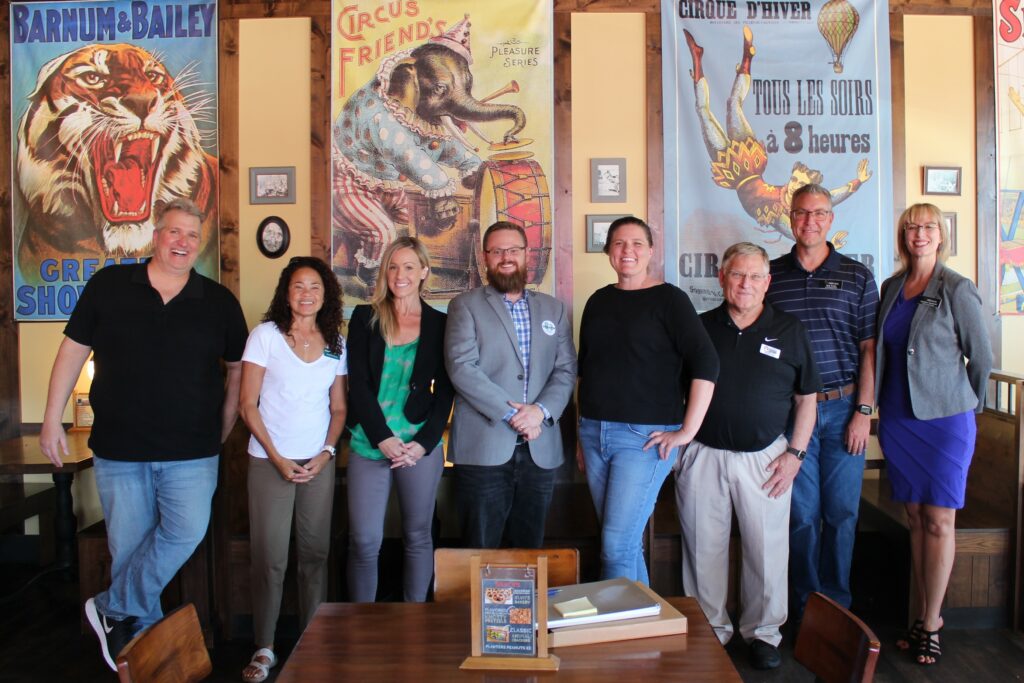 In the lead-up to the election season, the Arvada Chamber hosts a Candidates Bootcamp to help foster the mutual understanding and opportunity that exists between those who serve our region and the businesses that drive our local economy. This program is designed to develop a critical dialogue within our region that will ensure success for all involved.
The program involved two sessions. The first is a two-hour business panel for candidates to understand challenges related to the economy, supply chain, workforce, and regulatory compliance, plus opportunities for growth. This year's speakers included leaders from the county and city economic development teams, and nine executives from local businesses and non-profits.
The second session involves a business tour at two local businesses for an opportunity to engage business owners on policy-related barriers and recent innovations and successes. This year, we saw 100% participation from our city council candidates.
---
6. Developed Elected Official and Candidate Engagement Strategy.
Arvada has over 60 policy leaders who serve it in some capacity. In an effort to ensure a structured approach that is high-impact we have identified tier 1 (Arvada City Council, Jefferson County Commissioners, State Elected Officials, etc) and tier 2 elected officials (Jefferson County elected officials, School Board, etc). This approach is designed to ensure that the elected officials who have the highest frequency of engagement with the business community are prioritized.
We designed an engagement strategy with 11 goals to help us ensure a positive business environment. These goals include annual one-on-one meetings with the Chamber CEO, Advocacy After Hours invitations, recognition at Chamber events, advanced copies of Business Trend Snapshots, opportunities to be featured in Chamber digital profiles and present at Community Impact Forums, and more.
---
7. Hosted monthly Community Impact Forums.
The Chamber's monthly Community Impact Forums are designed to educate businesses and the community about topical community issues, as prioritized by our Advocacy KAPS Council. These events include keynote speakers and panel discussions, as well as time to connect with fellow attendees and elected officials. The topics have included community and business advocacy issues such as homelessness, childcare, healthcare, mental health and events like State of the City, The Mayor's Roundtable, and Election Forums.
Each month, the events are attended by 75-100 community members and the events are recapped on our blog. A writeup of our 2023 Legislative Session Recap can be found here.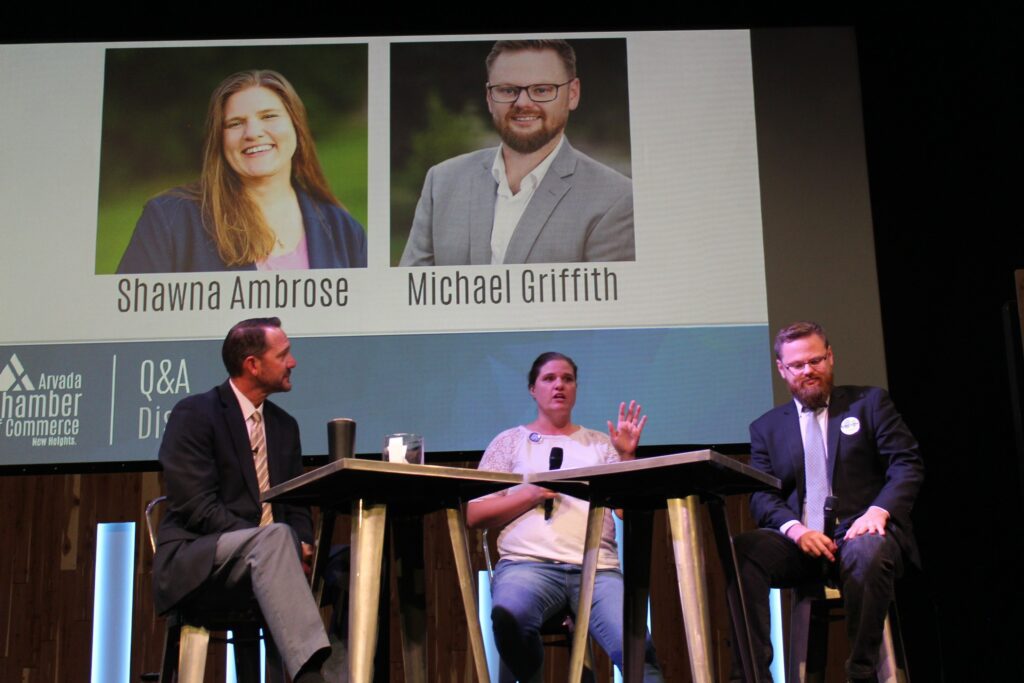 ---
8. Hosted the 2023 National Civics Bee.
In April, the Arvada Chamber hosted middle school students from Arvada-area schools to compete in the 2023 National Civics Bee regional competition. The National Civics Bee is an annual competition that encourages young Americans to engage in civics and contribute to their communities.
Nine students competed in front of their peers, teachers and families in a live quiz event and answered questions from the judges to test their civics knowledge. The top three finalists from Arvada went on to the state competition, with one Arvada finalist advancing to the national competition in Washington, D.C.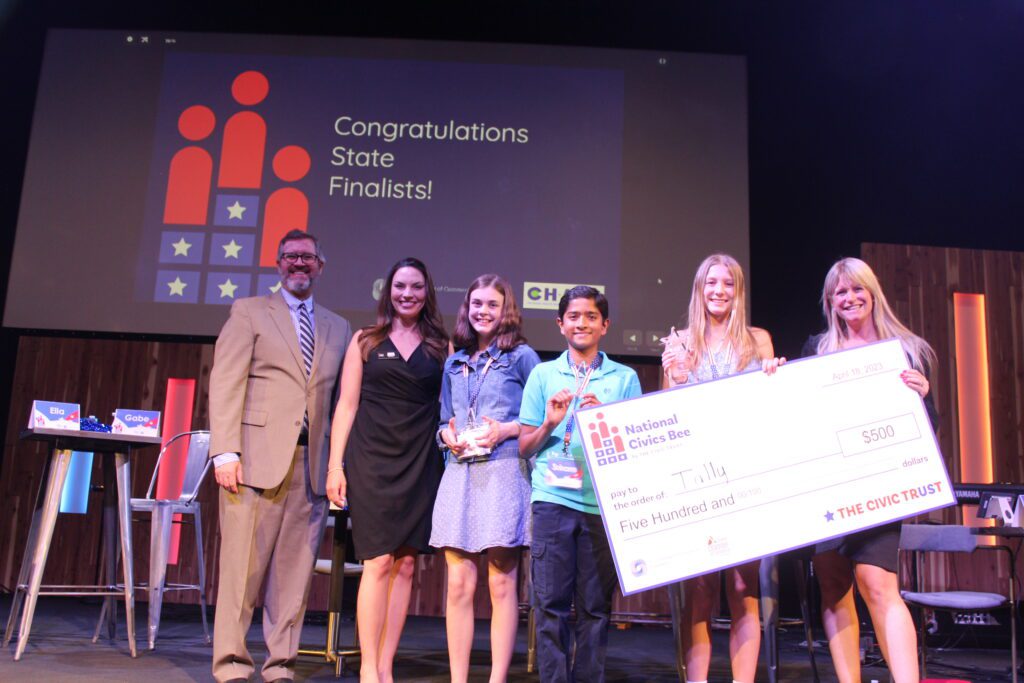 ---
9. Development of a Bill Tracker and Session-End Scorecard.
Every year, hundreds of policy changes are proposed that will impact the health of Arvada businesses. This past legislative session, the Arvada Chamber kept our business community up to date with a running list of relevant bills on our Bill Tracker.
Following the legislative session, the Chamber produced an Advocacy Scorecard and blog post with the 17 bills our businesses need to know about.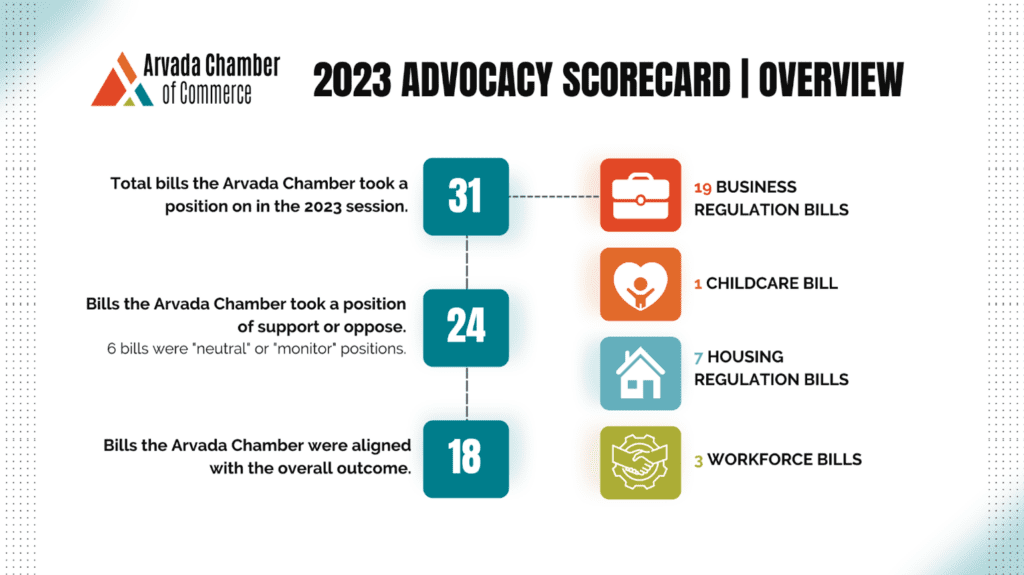 ---
10. Launch of the Advocacy Action Newsletter.
In January, the Arvada Chamber introduced the Advocacy Action newsletter, a bi-weekly roundup of what's going on at our state capitol on the issues that matter most to Arvada Chamber members from the Advocacy KAPS Council. Business leaders signed up to learn about the proposed legislation impacting business, get insight and analysis and bring your voice to be heard.
The first edition, published on January 19, featured an introduction to the new members of the 74th General Assembly, an introduction to the Civics Bee, an overview of our state legislatures, and a profile of Advocacy KAPS Council Chair. Read the first edition here.
---
11. Development of Local Business Trends Snapshots.
The Arvada Chamber and our community partners are committed to using data to support programs, resources, education, and policy shifts. Our new Local Business Trends Snapshot quarterly briefing informs our strategies and supports key leaders in making decisions that ensure our local economy thrives. Each quarter we feature local business survey results, labor market data, and an overview of new data that we are watching.
After reports are published, we will send to key stakeholders, including state and local elected officials, to determine how we can positively impact the findings in the report. Read a 2023 Local Business Trends Snapshot here.
---
12. Increased Business Environment Engagement through B.O.L.D. 2026.
B.O.L.D. 2026 is a five-year regional economic strength and resiliency initiative of the Arvada Chamber of Commerce, developed with local and regional partners to tackle four persistent business challenges: talent, income-aligned housing, childcare capacity, and business environment. Frequently the work in these areas blend, offering opportunities for broad business engagement across partnerships, sectors, and expertise.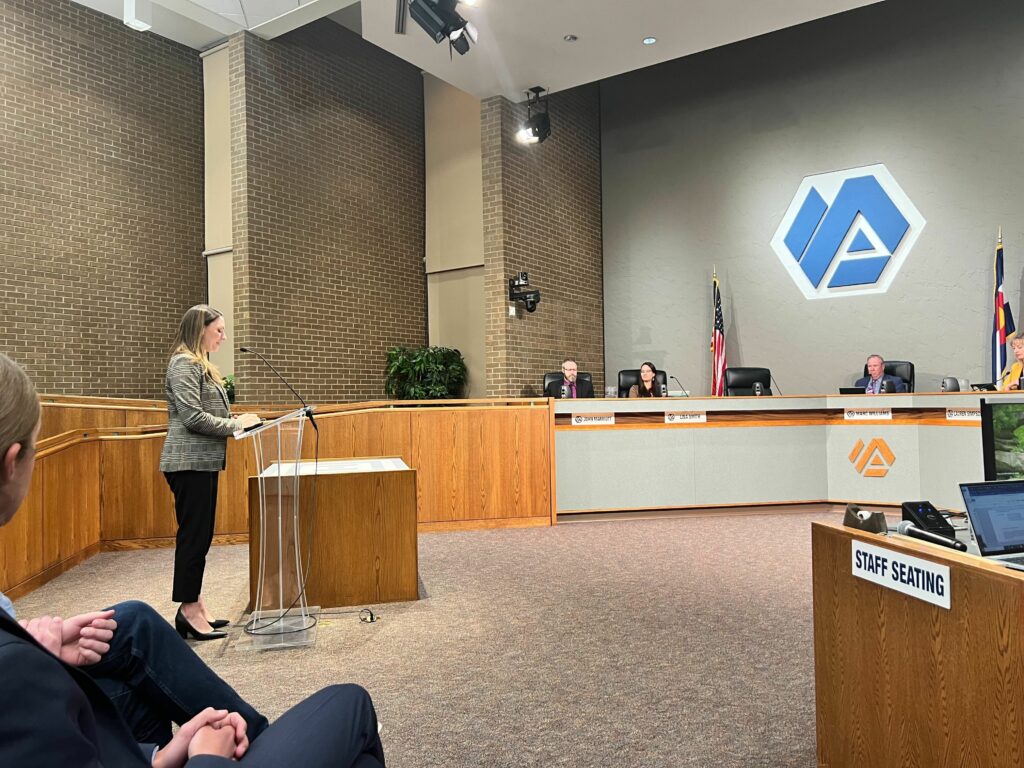 One successful example of this business engagement occurred in March between our housing and advocacy leadership: On March 6, 2023, business leaders and B.O.L.D. 2026 investors from the Arvada Chamber of Commerce attended Arvada City Council to support the approval of a conditional use permit for the Marshall Pointe Apartments. We were grateful for the leadership and vision of the Arvada City Council who voted unanimously to support the proposal moving forward. The tone was set that Arvada is committed to increasing our stock of income-aligned housing.
"I appreciate the fact that the Chamber has come here and talked on your behalf. They do represent the businesses in our community," said Bob Fifer, Councilmember At-Large. "It's a collaboration between all of us: the government, the Chamber, the businesses, and the development community to solve a problem."
"It's clearly what we need. We do need to have workforce housing in our community; we are woefully short," said Arvada Mayor Marc Williams. "It's great to have the Chamber of Commerce engaged on this as part of the B.O.L.D. initiative. You're following up with not just words but strong support for something we need in our community."
---